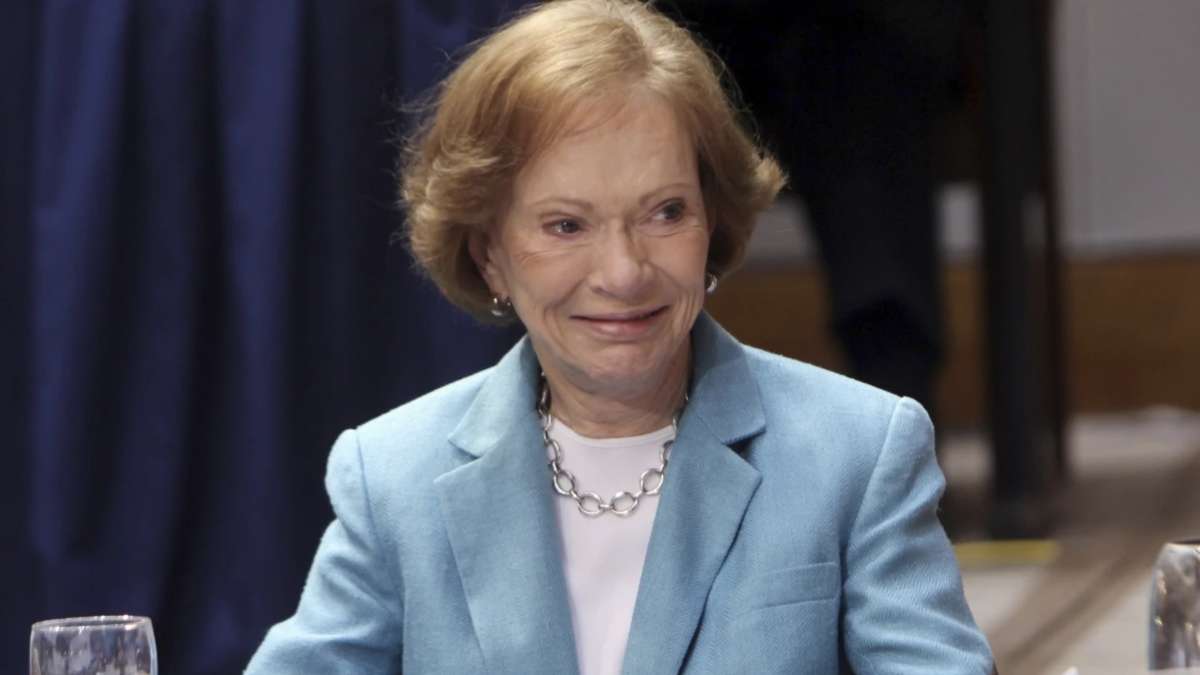 Former United States First Lady and mental health advocate Rosalynn Carter passed away at the age of 96 on Sunday, according to The Carter Centre, after suffering from dementia and several months of declining mental health. 
Rosalynn was married to former US President and Nobel Peace Prize laureate Jimmy Carter for 77 years, becoming the longest-married US presidential couple. Rosalynn was a humanitarian and a mental health advocate who founded the Carter Centre with her husband to advance world peace and health.
"Rosalynn was my equal partner in everything I ever accomplished… She gave me wise guidance and encouragement when I needed it. As long as Rosalynn was in the world, I always knew somebody loved and supported me," said ex-President Jimmy Carter in a statement.
As reactions from world leaders poured in, US President Joe Biden also paid tribute to the former First Lady, saying that she "walked her own path, inspiring a nation and the world along the way". 
"On behalf of a grateful nation, we send our love to the entire Carter family and the countless people whose lives are better, fuller, and brighter because of Rosalynn Carter," he said on social media platform X.
More to follow…
Latest World News